There is no better place to experience the exhilarating sport of jet skiing than off of the scenic coastline of Miami, Florida. This tropical locale boasts miles of sandy beaches and crystal blue water perfect for any jet ski adventure. The first step in your journey is to find a quality Miami Beach jet ski rental. Miami Watersports is your one-stop shop for all of your equipment needs for jet ski rental in Miami.
Here are the top three reasons why you will love your Miami Beach jet ski rental adventure: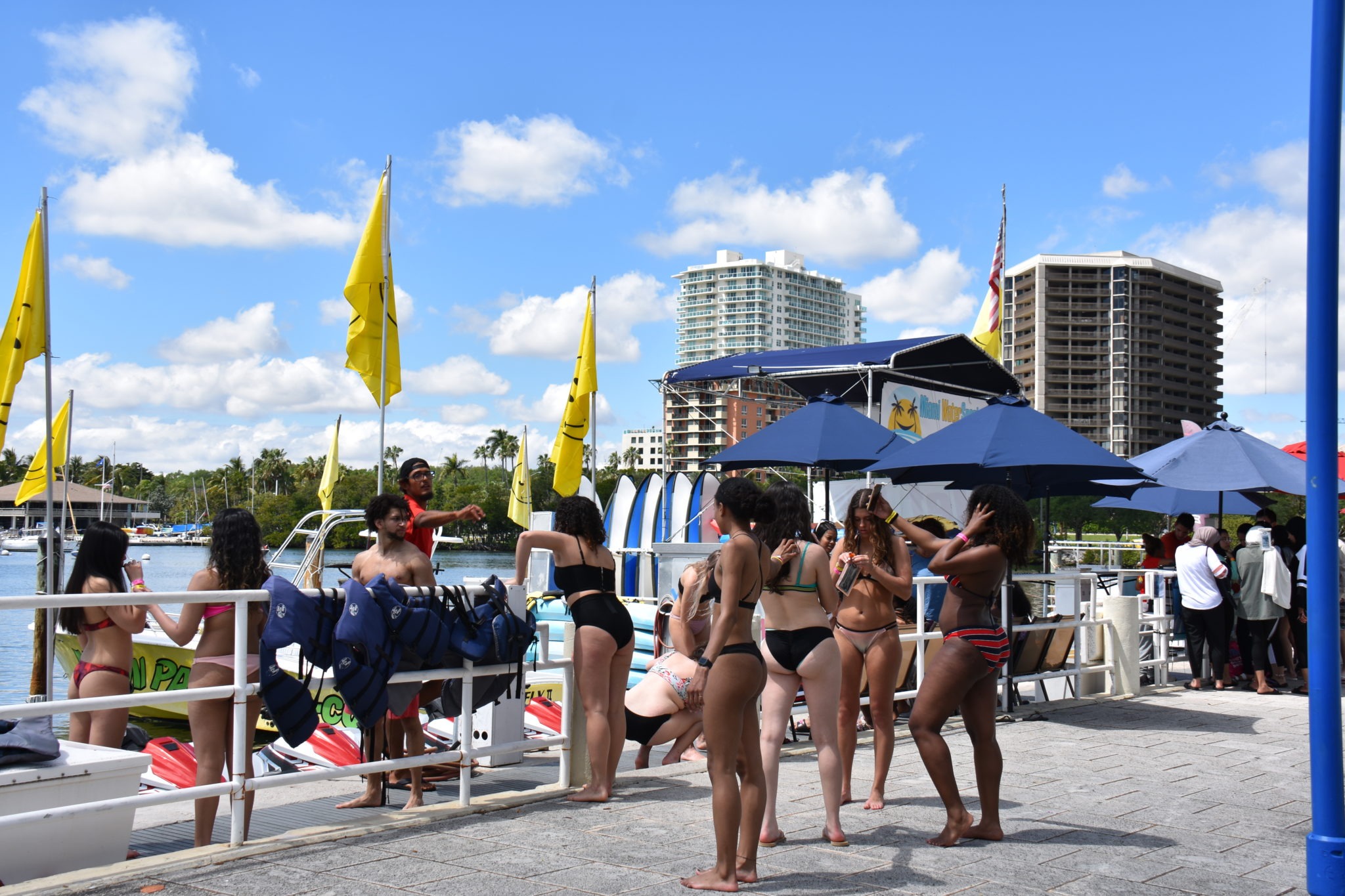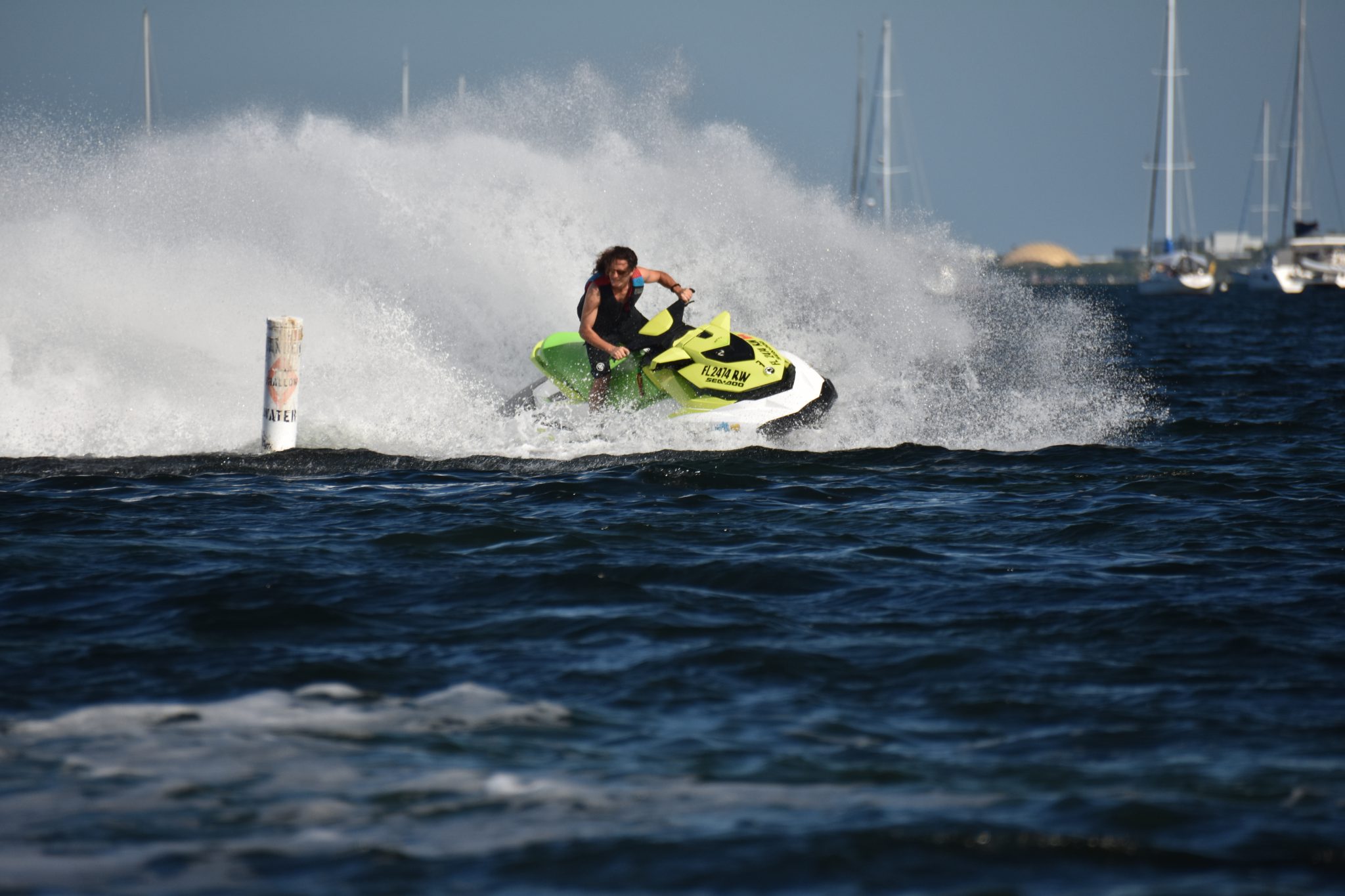 1. FUN FOR ALL
Jet skiing is the biggest adrenaline rush available on the water. Riding through the open waters of the Atlantic Ocean provides a thrilling watersport experience unmatched by any other.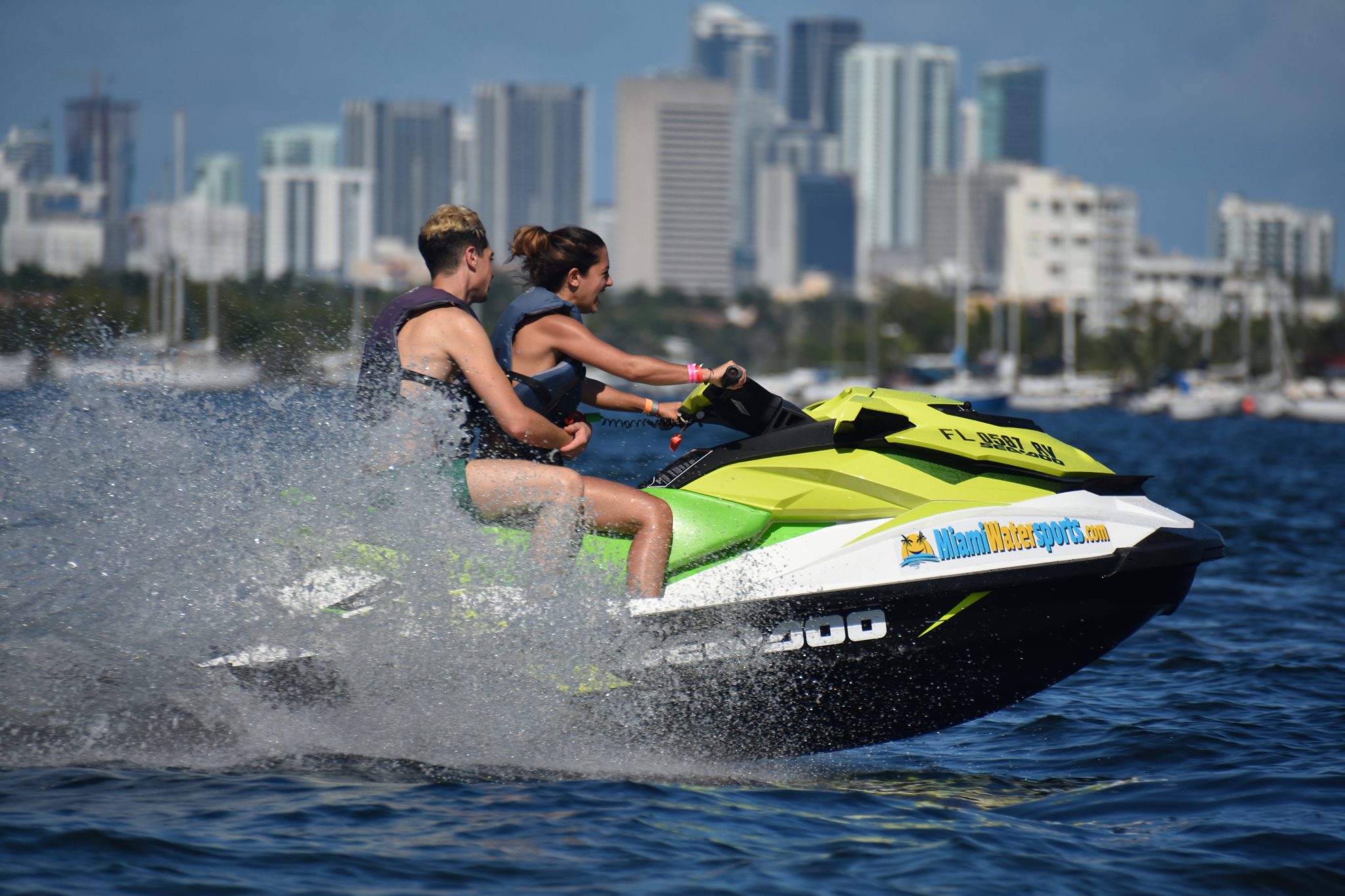 2. GOOD EXERCISE
This high-speed watercraft experience is also great for your physical health. Not only does riding a jet ski provide a unique cardiovascular workout but it also works to strengthen your abs, increase endurance levels, and improve balance and coordination skills.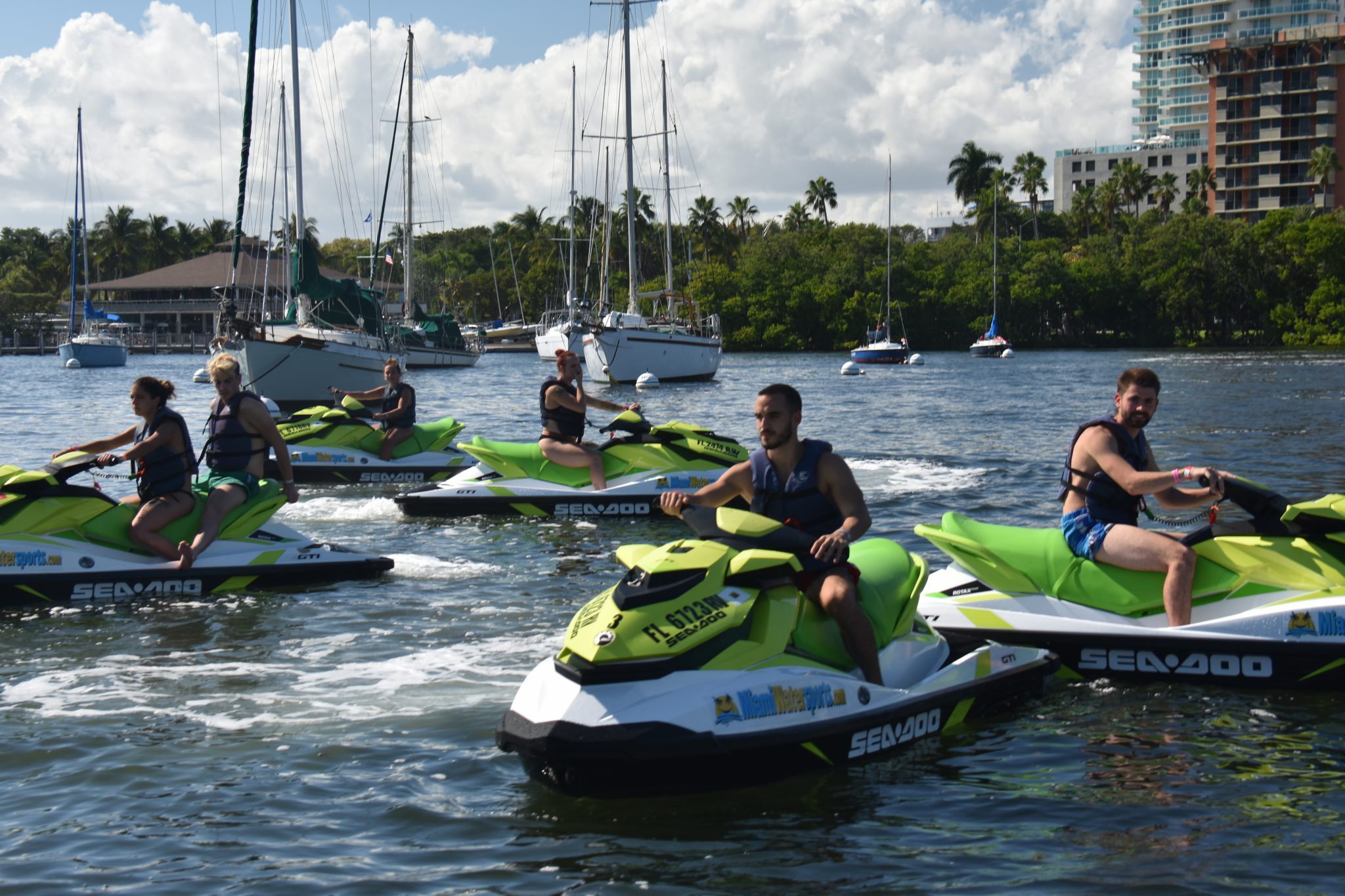 3. UNIQUE VANTAGE POINTS
Exploring Miami Beach by jet ski enables people the opportunity to see parts of Miami from different views not available on land. The fast and nimble jetskis from Miami Watersports are well-equipped to explore every nook and cranny of Miami Beach. From your jet ski vantage point, you can view the beautiful multi-million dollar beach estates and well as a myriad of luxury yachts. Take in the majestic view of the rising Miami skyline from your seat in the middle of the Atlantic Ocean.
The professional and friendly team of associates at Miami Watersports welcome the opportunity to outfit you with the ideal equipment for your jet ski rental in Miami. We look forward to serving you!